The beauty of any political movements/political party's wave is that they most of the time give us many new faces. These new faces ridding on the movements and wave raises a lot of expectations from the general public. In this 'Modi Wave' also, there are a lot of such faces, in this post we would be talking about five such faces from Uttar Pradesh.
1. SADHVI SAVITRI BAI FOOLE, Bahraich, 39, Female
This Mayawati look a like Sadhvi is like a young Uma Bharti. She came into headline when she won the assembly elcetion in 2012 from Balha (Bahraich). This time she defeated Congress MP Kamal Kishor.
2. PRIYANKA SINGH RAWAT, Barabanki, 28, Female
During last election, many had glorified B L Punia's victory at Barabanki, after he made a remarkable come back. Punia, came third during 2007 assembly election. Without been perturbed, he decided to stay on and winthin a two years, he was in news for winning Barabanki seat, afterall in was in 1984 that Congress last won this seat.
Now, in this election Punia was defeated by another new comer, that to by over 2 lakh votes in Barabanki. Once working with a news channel, she joined the BJP last June. Her husband Raghunath Rawat is with the Indian Revenue Services an dis posted in Nagpur.
3. REKHA VERMA, Dhaurahra, 32, Female
She is the wife of late Arun Verma, a BSP leader. Her husband joined the BJP last year and was in consideration for a Lok Sabha ticket until he died about four months ago after suffering a heart attack. Riding on the Modi Wave she defeated union minister Jatin Prasad, who came fourth behind BSP' Daud Ahmad.
4. ANUPRIYA SINGH PATEL, Mirzapur, 33, Female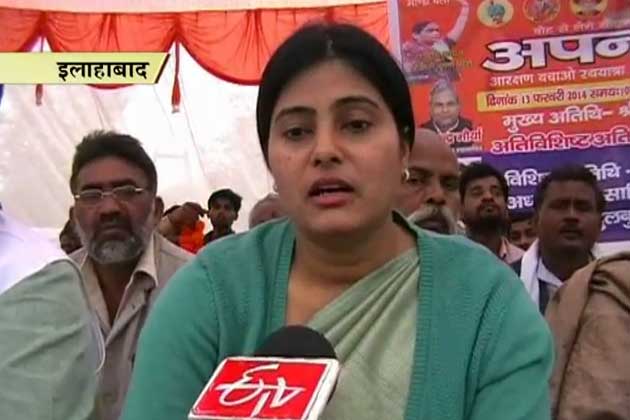 This alumnus of Lady Shri Ram College had already grabed the news when BJP decided to go with pre-poll alliance with her party. She is the daughter of Dr.Sone Lal Patel, who founded the Apna Dal. She has a Masters degrees in Psychology and also Masters in Business Administration (MBA), and has taught at Amity University.
5. ANJU BALA, Misrikh, 34, Female
BJP was able to win this closely contested reserved constituency from BSP, a seat which they last won in 1996.
The story behind the Modi Surname