1) Which technology czar has committeed to put aside well over 10%of his wealth for philanthrophic
issues . His foundation's education venture include SSN educational Institute named after his father and
is setting up Seven Vidyagyan schools in UP for rural students?
Ans : SHIV NADAR
2) Name the company that launched a tablet called "PLAYBOOK" recently?
Ans: RIM (RESEARCH IN MOTION )
3) Which company has recently launched a tablet called "STREAK" in India?
Ans: DELL
4) Identify
Ans : USB
5) ohn Shepherd Barron , Indian born Scottsman is credited to have invented it . He is reported to have
said :-"I hit upon the idea of a chocolate bar dispenser, but replacing chocolate with ___________. What
got created?
Ans : ATM
6) Creator'' choice was 'FREAX" , a play on free, free and X related to UNIX . Then Ari Lemmke
suggested the same we all know it by . What ?
Ans : Linux
7) Identify?
1906
2010
Ans: Xerox
8) Who build Z1 world's first program controlled computer ?
Ans: KONRAD ZUSE
9) What is an Exabyte?
Ans: ONE BILLION GIGABYTE or 2 to the power 30
10) Name the term that is derived from Hawaiian word for "quick" and describes websites that can be edited
by any reader including anonymous visitors?
Ans: Wiki (as in wikipedia)
11) Identify the person
Ans: Subroto Bagchi
12) What worldwide telecom company gaint gets its name from a river in Finland?
Ans: Nokia
13) What is DDR as in SDRAM'S?
Ans: Double Data Rate
14) Liam is the mascot of which Internet gaint?
Ans: Yahoo Mail
15) Which programming language was developed by Dennis Ritchie and Ken Thompson in the 1970s at
AT&T Bell labs?
Ans : C
16) It is an easy to use internet service that organizes information on internet into a series of structured
heirarchial menues using VERONICA as its protocol. What is it?
Ans: Gopher
17) What was invented by John W. Backus for IBM which was originally called "speedcoding"?
Ans: Fortran
18) Identify ?
Ans: Sonic
19) Which company gets its name from a greek mythological winged horse?
Ans: ASUS
20) What do they contribute to the world?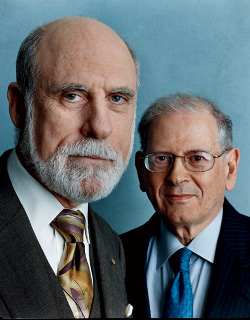 Ans: TCP/IP
Courtesy:
Swapnil Palash